Legal Representation That You Can Trust
"There is but one law for all, namely, that law which governs all law, the law of our Creator, the law of humanity, justice, equity– the law of nature and of nations."  Edmond Burke, Speech on Impeachment of Hastings, 1794
The Law Offices of William H. Chellis offers personalized attention to all of your legal needs. Standing firmly within the catholic legal tradition we are principally committed to a vigorous defense of your life, liberty, and property.  
We are committed to client-centered approach to representation focused on integrity, honor and justice.  
Located in Jeffersonville, New York, we offer small town personalized care. Every client is treated as a human being bearing the image of God, and not as a faceless source of billable hours. We promise that you will always be warmly welcomed and all telephone calls will be promptly returned.
All Workers' Compensation, Social Security Disability, and Personal Injury consultations are free.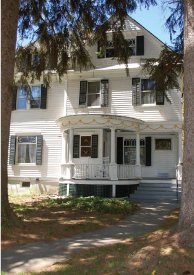 Law Offices of William H. Chellis
27 Maple Avenue
P.O. Box 624
Jeffersonville, New York 12748
(845) 482-3405
(845) 482-4084 (fax)
william@chellislaw.com